Explanation of Webex functions
Explanation of functions
Sharing audio (VoIP)
Sharing audio permits audio dialog between participants. It is necessary to set an audio device (head set or microphone speaker) only the first time.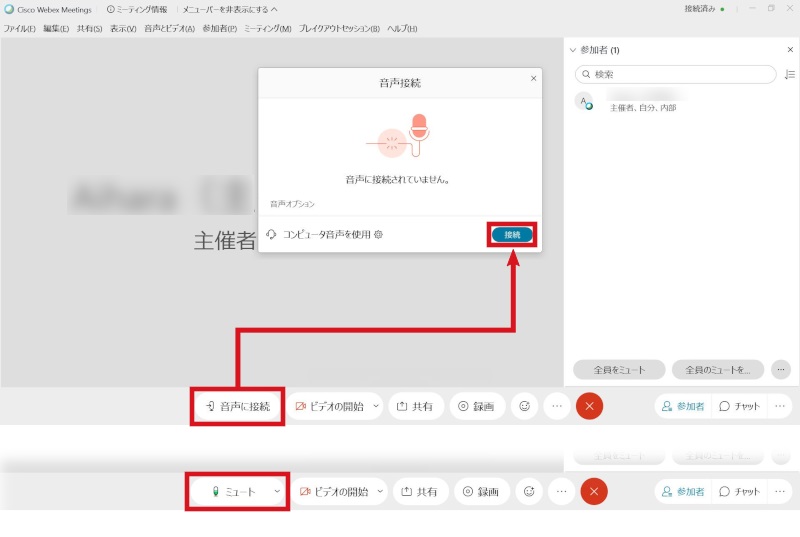 Sharing document
It is possible to share a document from a PC.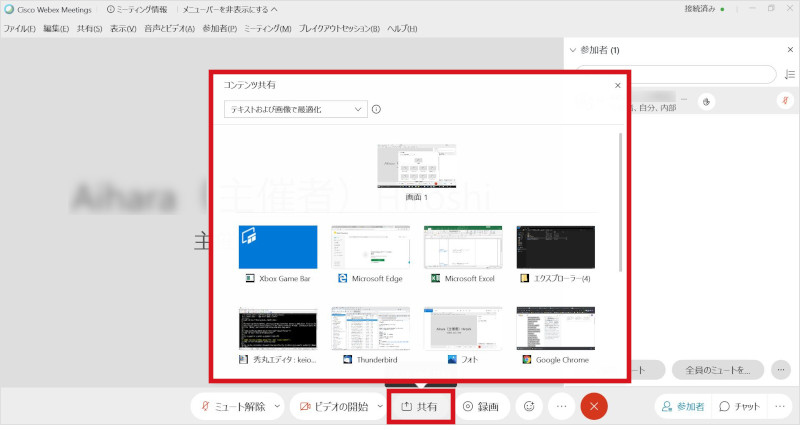 Presenter authority
You can be a presenter (document sharing authority) by obtaining presenter authority (Webex ball).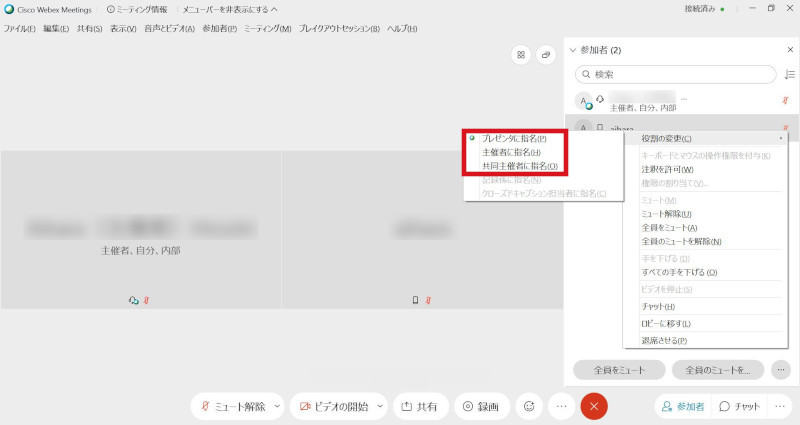 Video-recording function
You can record and save conference information easily from a PC or smart phone device.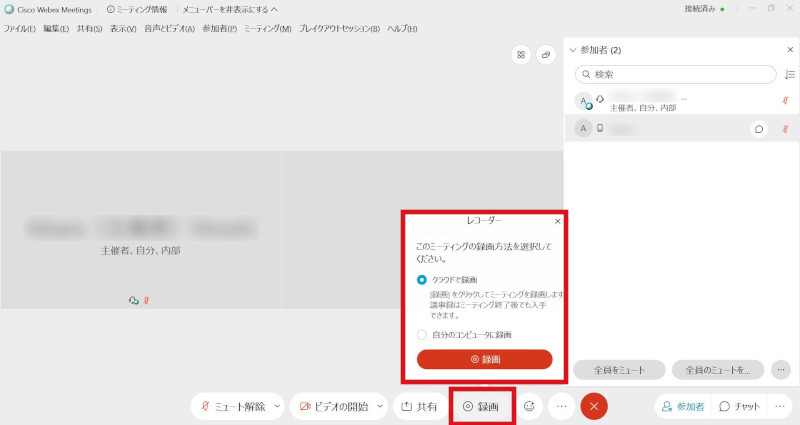 If you are a faculty member or staff, the recorded data is saved to the server by default. To save locally, please select [Meeting] → [Recorder Settings] → [Record on This Computer].
Students can only save the recorded data locally.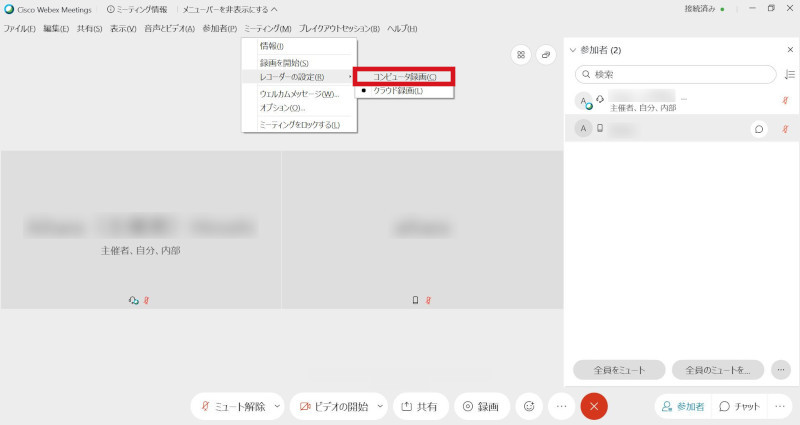 If such a screen appears after recording starts, please select [Record on my computer].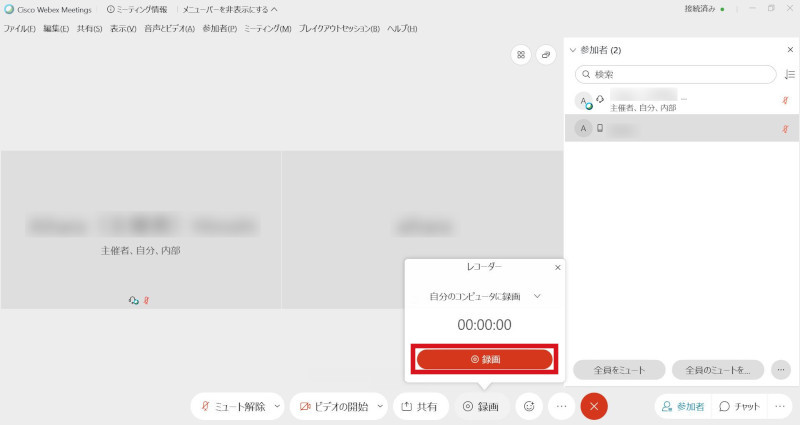 Video dialog
You can use a camera to move to view other participants. Clicking the video icon displays images. If you do not want to display, please click the video icon again.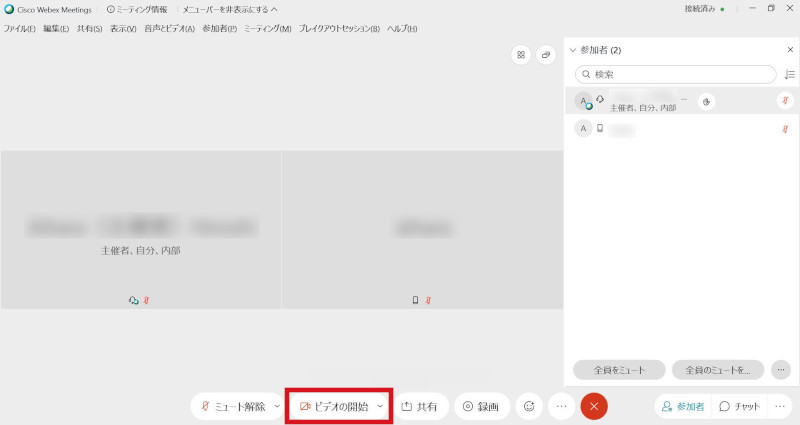 Chat
You can send a message to all participants or to an individual participant.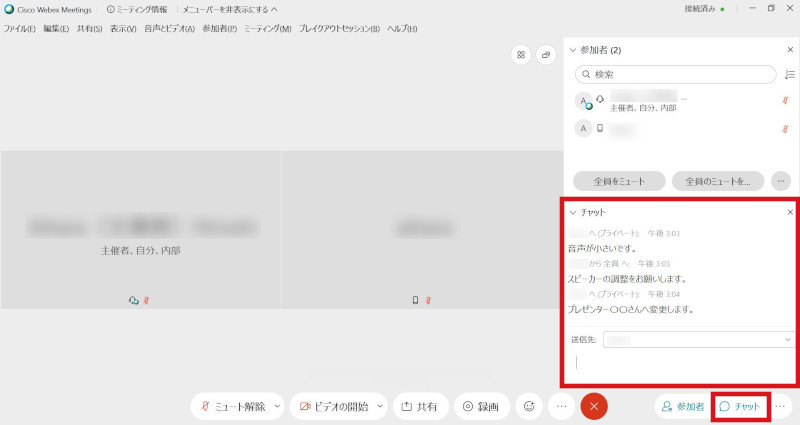 Last-Modified: June 14, 2019
The content ends at this position.