KEIOMOBILE (wireless LAN) will be ended by the end of Feb., 2014
For the KEIOMOBILE (wireless LAN connection with browser-based authentication as the following image) users, the service will be ended by the end of February, 2014.
Please use our new Wi-Fi connection service (keiomobile2) which allows you to connect to network more securely with your PCs, smartphones and tablets.
"Password authentication" (annual update is not required) is also supported.
Setup and use of keiomobile2 is only available in campus buildings (except some parts).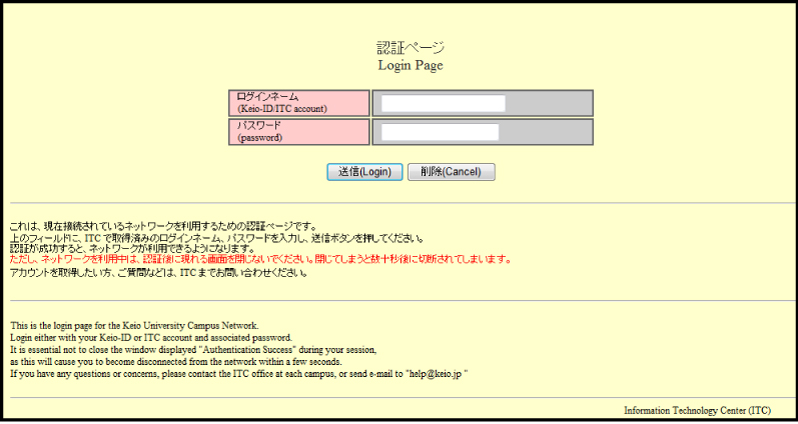 Last-Modified: March 4, 2014
The content ends at this position.